I Deserve Page One
All In One Marketing
The Internet Is Constantly Growing & Changing. You Either Need To Keep Up Or Find Someone Who Can. At A Price YOU Choose, For Whatever It Is That YOU Want.

No Matter What You Need Done
I Get It Done
It doesn't matter what you need done. Anything AI related, programming, website updates, graphic & video design, SEO, link building, social mentions/management/growth, lead generation, free targeted emails to send from my servers or to add to your newsletters, etc. I'll get it done at the price YOU choose.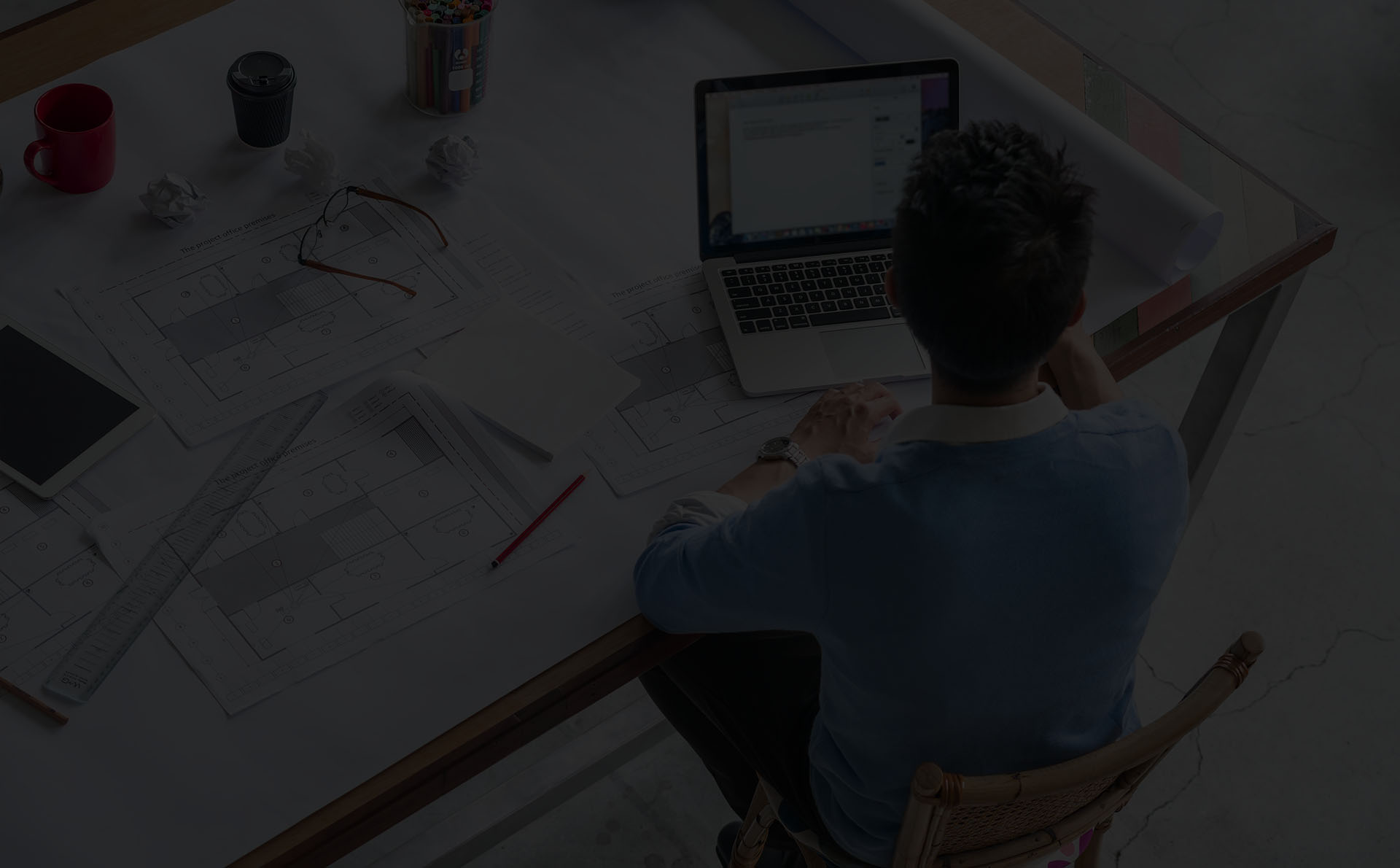 I Guarantee It
100% Guarantee
My ultimate goal and passion is about guaranteeing businesses and individuals that I will complete whatever task you would like done - with no risk.
As far as the love of computers is concerned, I started with a Commodore 64 growing up (that's a ways back for you younger folks :-). I watched technology boom from there, I even built PCs and repaired them and sold components to hundreds of people that worked at Rockwell Collins for a while.
Then came the 1200 through 144k baud modems which I sold thousands of. I ran a multi-node bulletin board service in my parents' basement growing up with over 10 phone lines and 10 servers jam-packed with apps and games and message boards. Best Buy even packed my startup disk in their PC boxes for a year.
Then came along Prodigy and AOL. From there, I watched the internet become what it is today and have had a hand in it for some time in terms of following it, watching it grow, copying many aspects of it, and always trying to stay 1 step ahead. A few years after that I started making web pages for local businesses, learning the ins and outs of indexing and ranking them. I've seen a lot come and go in that regard. Nothing has changed there in terms of how I do it today except for the hoops you have to jump through to get it done properly.
My passion is marketing, both online and off. I love helping businesses, owners with a brick and mortar and/or their internet presence. Not only because I have a lot of fun doing it, but because I'm very good at it. And ultimately those I help are thankful enough for the help that they refer others. (I even offer white label should you ever want to resell what I do to your own clients). It's a win-win. because the tools/methods I use are effective.

I have been helping businesses and entrepreneurs for over 20 years. Please ask if you'd ever like to talk to any one of them. I have more references than I know what to do with. Once you speak to them you'll see why they chose me and why you should as well.

Sometimes there are certain things that you need done.  I get that. Whenever there is something that you need done that I can't do, (which is rare), I have various programmers that I've worked with over the years that help me complete it at no extra cost to you – bottom line – it still gets done.

If there is anything, and I mean anything that you need done for your site or business, etc. Please ask, because I can get it done for MUCH less than whatever you were thinking of paying the next "provider" for.  I'm old school with modern tech under my belt as well as valueing the client more than the $. Completing your needs is my #1 goal. Long-term relationships are a win-win, and it always will be.

I mentioned it before, but I have over 2k people I've helped over the years.  I'm close to 3k, no joke. The reason is because that no matter what you come to me needing, I have a solution – or will find one at no cost to you. 
Working with thousands of businesses has been a blessing over the years. I've worked on programming, SEO, link building, graphic arts for both the web and print media, video and interactive video creation, ad copy, custom targeted effective emailing's , AR implementation, automation of all sorts on all levels using AI, AI human videos you can embed into emails or your site, like the one you saw above. Getting others to talk about your business on their own social media accounts as well as targeted email campaigns on a scale of millions.

The thing to remember is that there is no extra cost to you no matter which option you choose when we work together. I've always hated the upgrades, upsells, extra options, funnels, etc. That never made any sense to me and always made me feel like someone was trying to sell me something I didn't want or need. Just pick and choose ala cart style anything I've mentioned or didn't mention above.

While I am paying for and using new tools constantly that I will use on our behalf, my pricing includes anything and everything you might want or need. I will never charge you for those new tools, software or upgrades that I buy. There will never be any hidden costs/upgrades to you at all - EVER. As I keep finding the newest and best ways to help your company/cause, I'll implement them at no cost to you. Should you ever want or need any extra tools, I'll let you know prior to starting if you and I might need something specific.

The bottom line is that my pricing starts at just $99 a month on the amount of time you want me to put towards your project(s). The more time I put towards your project(s), the faster they're completed.

You haven't got this far with your business making bad decisions, and I especially don't want you to work with me if you feel I'm one of those. I have hundreds of references, more than I know what to do with. If you ever want me to send them to you just ask. I honestly do want to help as helping others has been a passion for me ever since I can remember, and I will do whatever it takes to help you see that I am the best end-all option for whatever it is you might want or need.
Over the years I've used hundreds of tools, dropping the ones that don't work and mastering the ones that do. Below are the issues I can address on your behalf so that you don't have to invest in any of the tools yourself or worry about implementing them. If you have a specific issue that you don't see below let me know by contacting me, I'll bet I already have a work-around or can build a tool for your specific need.
Over the years of being in the industry, I've made sure to have a lineup of services. You can pick and choose from any or all of these and I'll implement them at the price YOU choose. If you don't see a specific fix, please contact me, I'm positive I can find a way to help.

SEO - Both Internal & External
SEO is both internal and external. I will be performing both. Internal = onsite fixes based on what your competitors have done that you haven't done yet. External = offsite, such as link-building, social mentions, etc., again performing things your competitors have been doing but you just haven't done yet until now. I will even provide real-time tracking, here is an example from a current client.

Email Lists & Broadcasts
I have over 400+ million opt-in email addresses for B2B, B2C, (these two docs show you what fields you can pick and choose from with no limit), within the US. Each database has over 200 searchable fields per record. You and I can narrow down your ideal clientele and we can then start a free email campaign. We can even customize what it is we'll send out, at no extra cost to you.

Webpage Design
Maybe you'd like to update the look and feel of an existing site, or perhaps a new one altogether. No matter what you're looking for, I can put together the perfect site for you at an alarming speed. Completely finishing it to your specifications.

Link Building
This act has to be done correctly and not forced. When this is done correctly with high PR and Domain Authority sites, and then fed into indexers that "trickle feed" these new links to Google, it improves your overall ranking. I only use the best of the best based on what I've learned over the years. If I have more than 2 hours a day to work on this, I can get your DA up over 50+.

Video Creation / Marketing
I'm just waiting for your content to fill in the thousands of templates I have as you see fit. I can even make you custom videos like the one up above choosing from hundreds of ethnicities, languages, accents, etc. I also have access to royalty-free soundtracks, voice-overs and custom graphics using Photoshop and AI to perfect the video showcasing your business or yourself. Once completed I'll make sure people see it by marketing it through various online channels. I can even make interactive videos where the choices the end user makes during it leads them to the next appropriate section of the video.

Content Creation
Some people like to create their own content, some prefer to have it done for them. I have ways to provide that to you as well as automatically updating it on complete autopilot, not only to your site, social channels or in email broadcasts using AI.

Social Signals
One of the ways to not only boost your rankings on Google is having others mentioning your site on their own social media accounts. It also gains immediate traffic as well as the potential to have your URL go viral within these shares. It's an amazing thing to watch grow.

Graphic Design
Whether you want a logo, unique icons, a new ad, or any type of graphic created or touched up and modernized, I have access to over 54+ million already done for us where we just fill in the blanks and customize it to whatever it is you want/need done. Creating content, images, and big ideas for your next campaign is perhaps nothing less than an artform... It's just that.
Programming
Programming has always been a passion of mine. No matter what you need done, cart editing, custom work to add a feature to your site that you can't find anywhere else, to fixing or adding to something existing. You name the platform, WordPress, bootstrap, HTML, anything. I can even help with product importing on your site and help set up whatever you need done, period. Using AI makes the turnaround on this extremely fast.

Address
PO Box 8963
Cedar Rapids, IA 52408
United States

Working Hours
Monday-Friday:
9:00am – 5:00pm
Saturday: 10:00am – 1:00pm
Sunday: Closed